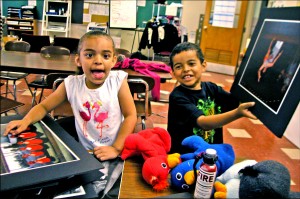 Documentary photography can be a powerful mirror for a community. I love to photograph people and places in their natural state.
When adults or children see themselves and their homes, neighborhoods and gathering places in photographs, they experience the delight of recognition and often, enhanced self eseteem. It's like they realize that they must be important, or this place where they live and go about their business is important – important enough to be noticed and recorded in a photograph.
A few years back, I produced a year-long photodocumentary on a small community in western NY. The resulting exhibition, "Then and Now," featured historic along side my contemporary photographs of the community. Following are a few sample photographs from that project.
Slide show